Hello and Welcome to the brand spanking new series of Pay-Per-Preview, where I, Dominic, will briefly preview the events of a pay-per-view, go through the match card in the best-predicted order as possible, summarize those matches storylines, and try to give my best realistic prediction. All that, with a little slice of humor. So shall we start?
Alrighty, so as we start, let's not forget to mention that this is only the third WWE event with any crowd. We had a glance earlier this week on Smackdown to see the fans in Texas, and by god, it was truly exhilarating. The rush, the adrenaline, and the emotions in the building must've been positively overwhelming for everyone involved. 
Anyways, let's get started.
The Money in the Bank will be taking place in Fort Worth, Texas. Specifically in Dickies Arena. The small yet useful, Dickies arena only has around 14,000 seats. This arena is actually fairly young, with its birthday being on October 26th, 2019. The venue is actually placed within the beautiful Will Rogers Memorial Center, which is actually a multi-purpose complex with an absolutely admirable view of flowers on the side. Perfect for waiting in line. This year's Money in the Bank will actually be the first-ever professional wrestling event held inside Dickies arena, so it certainly should be special.
Match Card:
So for the match cards, I will be putting them in the best order for the event as best as possible. I should also mention that these cards will be coming in order of what I think is reasonable. After I have placed the matches, I will go one by one, putting a simple summarization for these rivalries or how these wrestlers have gotten here. I will also point out little key facts for you as well. After that, I will provide a realistic prediction of these matches. 
WWE Championship Match: Bobby Lashley v. Kofi Kingston
As all sayings go, this match will be intense. After numerous weeks of Bobby Lashley squashing Woods the night after Hell in a Cell and Kofi Kingston sitting by, this will be Kofi's first time to get his licks in finally. This match has been long-awaited as of May 17th, when Kofi had infamously beaten both Randy Orton and Lashley on the same episode of Raw. Shortly after both a no contest and a loss to Drew Mcintyre, Kofi Kingston had finally confronted Bobby Lashley on an episode of Raw on June 21st to demand a title match at Money in the Bank. Bobby had accepted. The weeks after that had followed with an absolutely bruising amount of hell for Xavier Woods, but also a ton of mind games for Lashley. From Bobby ditching the women and the champagne, to possibly breaking up with MVP? This championship match will absolutely blow the tops off the place to start the pay-per-view and gill give the people the show they've been waiting for.
Predicted winner: Bobby Lashley
Men's Money In The Bank Ladder Match: Big E v. Drew Mcintyre v. John Morrison v. Kevin Owens v. Matt Riddle v. Ricochet v. Seth Rollins v. Shinsuke Nakamura
There is an absolute whirlpool of opportunities and potential involved in this match. The prestigious Money in the Bank ladder match was made to build up young superstars from the ground up, with a few underwhelming carriers. Nonetheless, this match still holds the same amount of character and an overwhelming amount of chances for these superstars. This year's ladder match could open the door for loads of young talent. Superstars such as Matt Riddle, or Ricochet, or even Big E, could quite plausibly get at least one foot out the door and the other foot within the brass ring. Not only that, but this gives Superstars like John Morrison, Shinsuke Nakamura, and Seth Rollins a chance to get their career back onto the right path. John Morrison hasn't had a decent title reign in what has felt like a long while; meanwhile, Seth Rollins has truly made a name for himself in the WWE. On the other side of the aisle, Riddle had just finished an unexpectedly solid reign with the United States title a couple of months back, although just a couple of days ago, Big E had made a decent-sized threat to Paul Heyman. There are just so many stories here. Who truly knows what's going to happen?
Predicted winner: Big E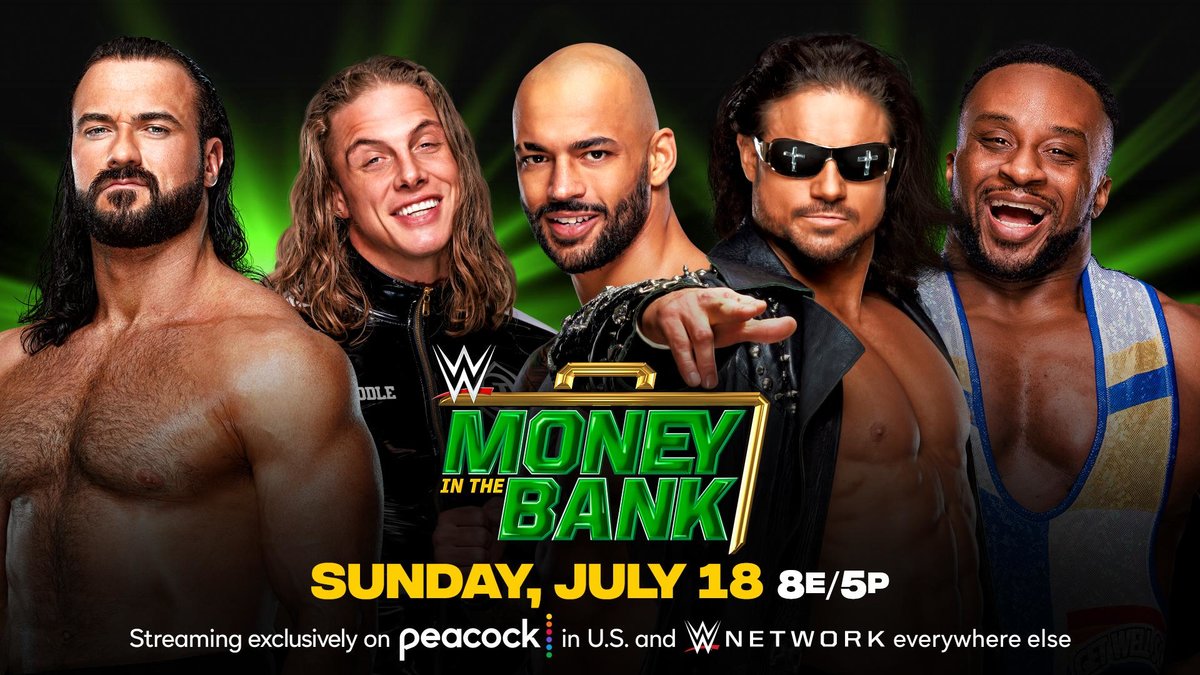 Raw Tag Team Championship Match: AJ Styles & Omos v. The Viking Raiders
This tag match will feature a more ground and pound style, with three big guys in the ring, although the Viking Raiders have been known to fly around from time to time, so who knows? Other than that, there isn't a whole lot of storyline development to talk about between these mammoth-packed teams. The Viking Raiders had won a contenders matched just about a month and a half ago. At least that's what it feels like. The two pairs have had singles matches together. It was just this week that Ivar had actually beaten AJ Styles in a clean match. That win had followed up with a loss by Erik to Omos. With a couple of smack talks between the two, there wasn't a whole lot thrown around to fire the flame even more. This match seems all too predictable but almost too predictable. Who really knows what's going to happen between these teams? Sure it seems obvious, but this is nearly the perfect time for the Viking Raiders to get a shining moment, but who could really take the titles off of Omos and AJ?
Prediction: Aj Styles and Omos
Women's Money In The Bank Ladder Match: Alexa Bliss v. Asuka v. Liv Morgan v. Natalya v. Nikki A.S.H v. Tamina v. Zelina Vega
This will probably be the worst match on the card. But that's not really saying much. There is a decent amount of talent involved in this match, but the dazzle factor isn't really there. Both Natalya and Tamina shouldn't be in this match, considering their careers are long over. Not only that, but both of them are the Women's Tag Team Champions. Neither of them deserves a spot here and should be defending the titles on this pay-per-view, even for the likes of Nikki A.S.H and Alexa Bliss. Both of them seem more like gimmick characters rather than real wrestlers. With Asuka, the feeling that the WWE universe used to strive off of her is gone. She's a multiple-time Raw and Smackdown Women's champion, won the first all-female Royal Rumble, former Women's Tag Team champion, and held the briefcase just last year. There isn't more that she needs, and neither does she really deserve to win this. Her career accolades have been sealed. This leaves Zelina Vega and Liv Morgan. Both of these two are relatively young. Although Zelina Vega's wrestling ability is questionable, anything can happen. Liv Morgan seems to be the only real opportunist here, but is this when her cards were placed correctly?
Prediction: Alexa Bliss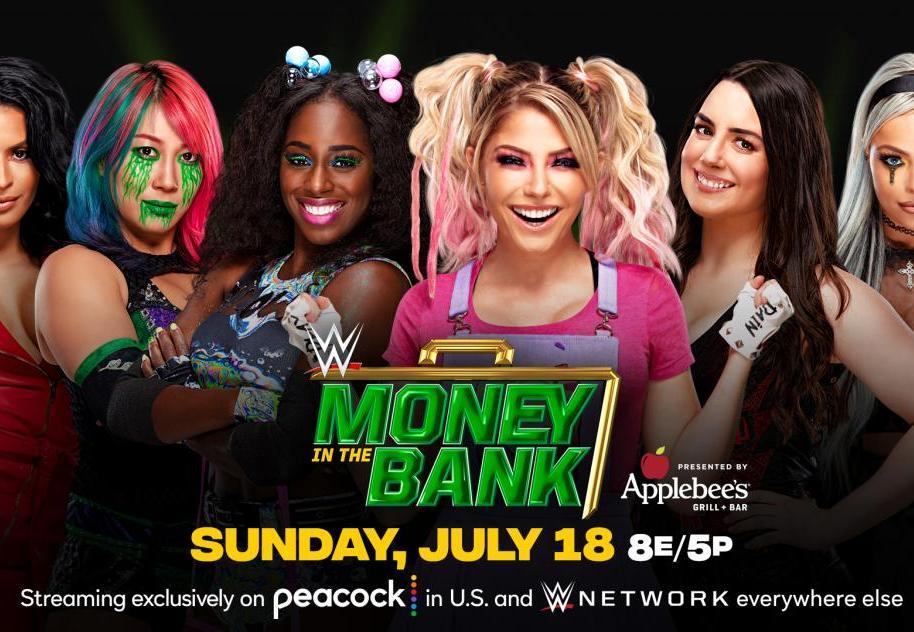 Raw Women's Championship: Rhea Ripley v. Charlotte Flair
Rhea Ripley won the Raw Women's Championship back in a half-filled arena in Florida at Wrestlemania 37, beating Asuka. It seems only shortly after that; Charlotte Flair has consistently been in the crosshairs of Ripley's title reign. That's not a good thing. Charlotte Flair has practically done it all in the WWE, and there is nothing more for her. Luckily, that actually fits the storyline very well. Young superstar trying to chase her dreams with her first belt vs. a very cocky veteran trying to make an even bigger name for herself. Classic yet original. This should be interesting.
Prediction: Rhea Ripley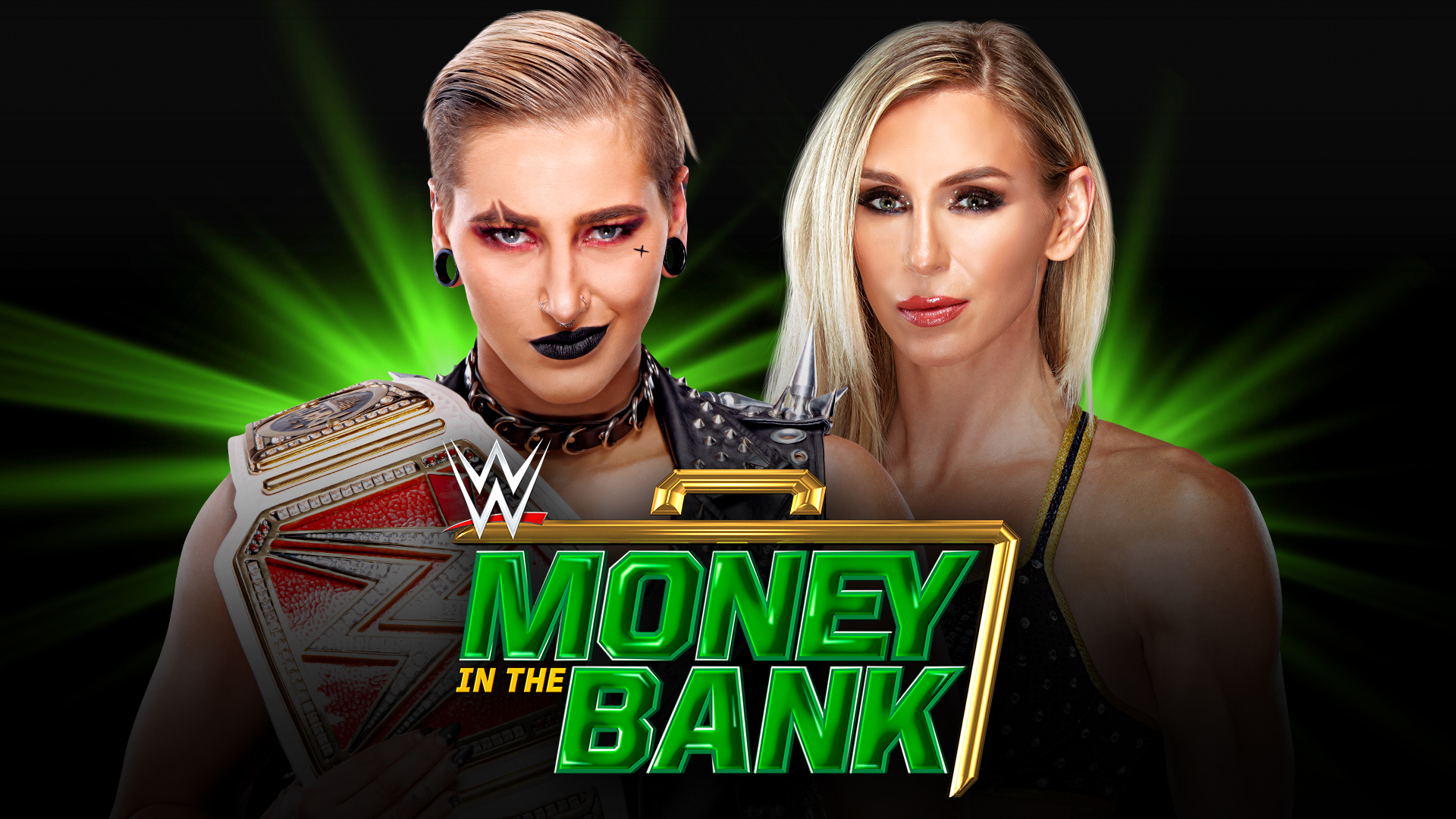 WWE Universal Championship Match: Roman Reigns v. Edge
Now, I don't think a summary is essential for this very intensively heated rivalry. I will provide one for you anyway. This feud had all started back at the Royal Rumble of 2021. Edge had just won the first Royal Rumble in the Thunderdome and achieved his second Royal Rumble win for his career. After weeks of threatening nearly every top champion in the pro-wrestling world, Edge had challenged Roman Reigns to a championship match at Wrestlemania 37. Then, losing in Tampa Bay, Edge had taken a short break. He had returned earlier this month with a vengeance on his mind and planned to steal one of the only titles Edge had never won. This match will not be a breeze for Adam Copeland, though, as he faces the mammoth of a man, the tribal chief Roman Reigns. Roman Reigns had won the Universal Championship in late August of 2020. Reigns are on the verge of hitting a year with the championship, a whole three-hundred and nineteen days. Our Tribal chief still isn't expected to lose the title till maybe Wrestlemania 38. This championship match will surely go into the books as one of the greatest championship matches ever and will surely give the crowd their money's worth.
Prediction: Roman Reigns
So, in conclusion, the Money In The Bank Pay-Per-View will shape out to be a spectacular one. With fans coming back to a stacked card, the building will implode on itself with the noise. Mark the night: July 18th, 2021.

Anyways, what do you think about this new series? Any feedback is well appreciated, and any suggestions would be fantastic! 
And as always, thank you for reading.